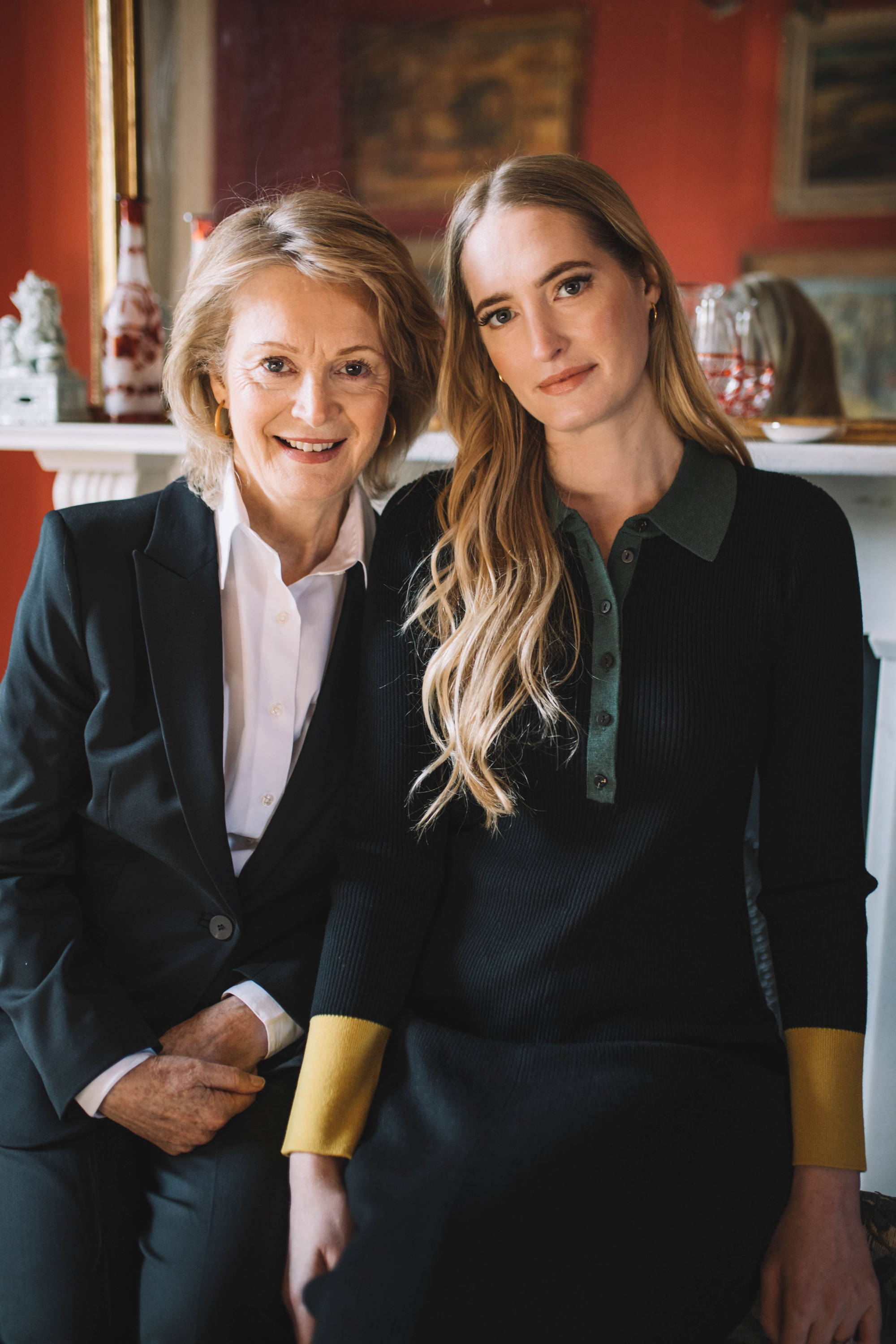 Mother and daughter Amanda and Georgie Le Roux sat down with Cefinn to share their inspirations, business wisdom and style advice. Discussing the importance of role models and a strong work ethic, the pair discussed ups and downs of running a sucessful business and navigating motherhood alike.
---
"I know how tough it is to set up one's
own company, I'm full of admiration that she has done it and is making it successful"
---
  Amanda Le Rou

x
  Senior Beauty Executive
What has Georgie taught you, and what do you believe you have taught Georgie, both personally and professionally?
Georgie has really taught me about the importance of brand identity and visual presentation and how to value social and digital media. I have taught Georgie about the importance of determination, persistence and resilience.
How have you instilled your strong work ethic in Georgie and your children?
I have always worked for inspirational brands which have been inspiring for my children. As I come across particular challenges at work, I try to discuss them whether that's round the dinner table or one to one, outlining the problem and how to overcome it.
Favourite memory with your Mum?
Oh so many! But being together in the South of France, which is her favourite place in the world. Long conversations, sat outside, around the dinner table with great food and wine talking about everything and nothing is simply wonderful, I'm incredibly lucky to have such amazing parents.
Favourite thing about running your own business?
My favourite thing is seeing all the amazing customers wearing Gigi & Olive pieces on their wedding Day or hen-do, it's really special knowing we have contributed to someone's important celebrations and gives me such joy seeing all the pictures! I also love the freedom to be completely creative and adore working in a small and passionate team.
  Georgie Le Roux
Founder of Gigi and Olive
Favourite thing about your job and being a female businesswoman?


The beauty industry today is all about innovation and sustainability. I work for a vegan beauty brand, and producing products with improved performance using sustainable ingredients and working with wonderful co-operatives worldwide is inspiring. Most of our staff are female. It is very satisfying to work with talented young women, helping them to develop and seeing them becoming the next generation of senior executives.
---
How would you describe your style?
"Smart, Stylish & Tailored"
---
What has been your proudest Mum moment so far with Georgie?
Georgie started Gigi & Olive. It is one thing to dream about a business and discuss ideas of the future - quite another to make something happen.
What are you most looking forward to this year with Georgie?
First, Georgie's wedding, of course! Indeed, planning the wedding is HUGE fun! And all the plans she has for Gigi & Olive, the next stage of her product offering, and her expansion is so exciting.
How did the idea for Gigi & Olive start?
After my sister-in-law got engaged to my brother and I was tasked with organised the Hen but I couldn't find anything I liked online or in real life. I thought there should be a destination website where women could source chic, fun and personalised gifts for all their bridal occasions. We are constantly growing and evolving and it's such an exciting time for the business.
Has your Mum helped with Gigi & Olive?
She's helped in every way possible - product, financials, strategy, marketing, the list goes on - both her entrepreneurship and corporate background have helped me an incredible amount.
One style tip you have learnt from your Mum?
A great tailored jacket is always an outfit elevator and the perfect item to go from the office to dinner in.
---
"Her work ethic is also incomparable...she radiates positivity in
everything she does, whenever I am feeling an inch defeated I channel my inner Amanda
Le Roux!"
---
---